CrossMatch™ Press
CrossMatch™ Press is a diagnostic tool designed to help press operators quickly and easily maintain accurate color. This color measurement and process control system monitors and analyzes spectral measurements taken press-side from critical image areas and advises color moves to bring the press up to color quickly. CrossMatch™ Press objectively analyzes complex color problems and ensures accuracy for sheetfed, web, and flexo presses.



Press Product Options:



PressMaster


PressMaster XM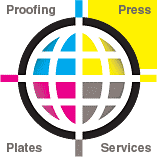 CrossMatch™ Press is
part of ColorSciences global CrossMatch™ Enterprise Solution that enables the production, delivery, and approval of contract-quality inkjet proofs.